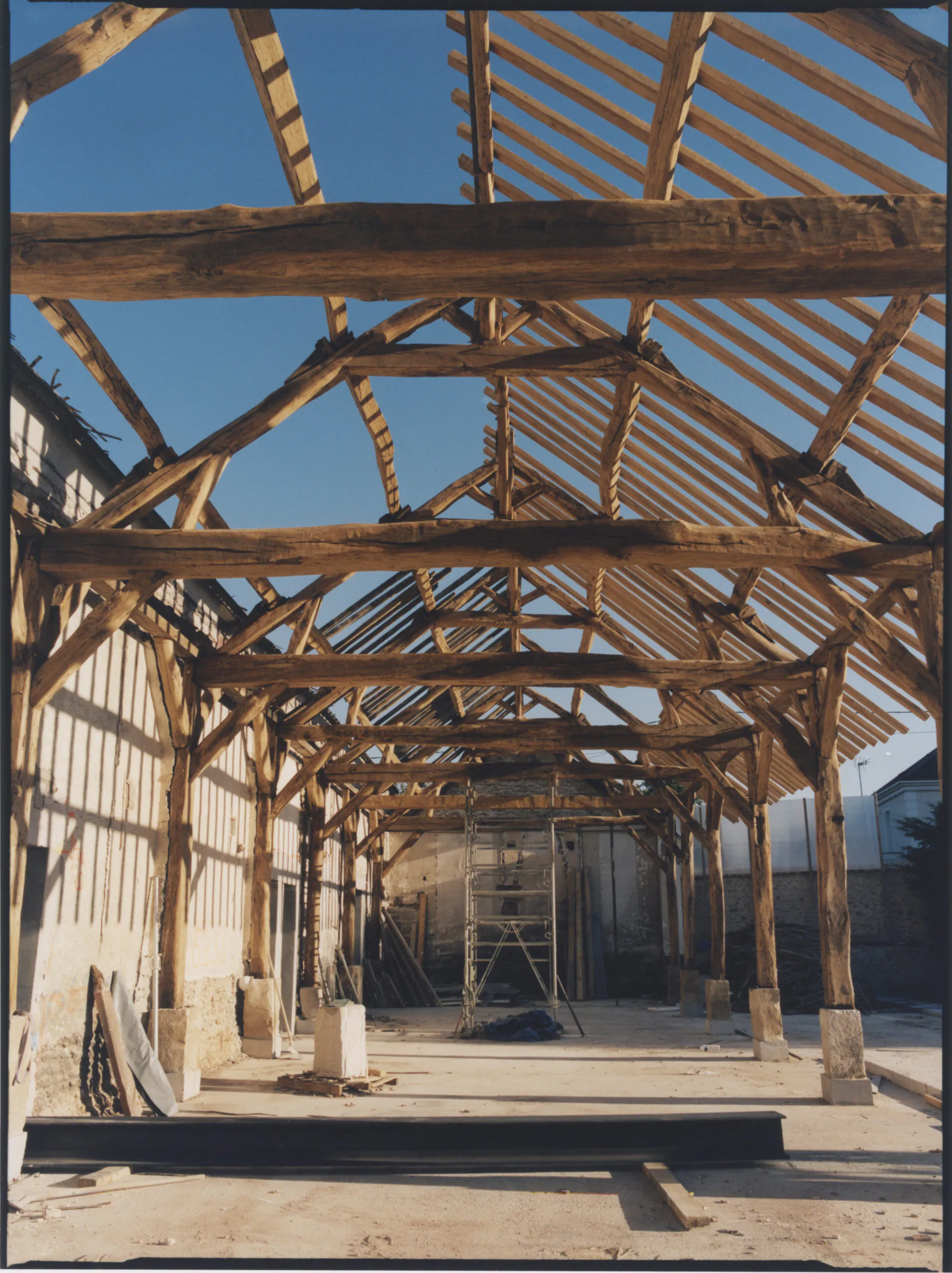 HISTORY
Le Doyenné is a restaurant, guesthouse, and farm set within the historical grounds of the Château de Saint-Vrain, in the village of Saint-Vrain, 41 kilometres south of central Paris. The Château was once the country retreat of the Countess du Barry and Borghese family, and has been the home of the Mortemart family for more than two centuries. Le Doyenné sits on the estate's former stables where the French-American sculptor Niki de Saint Phalle and Swiss sculptor Tinguely created their monumental works in the 70s.
Chefs and owners James Henry and Shaun Kelly, along with the Mortemart family, have lovingly restored and converted Le Doyenné – the Mortemart family's name for the centuries' old barn – into a restaurant and guesthouse. They called upon the expertise of local artisans to preserve the integrity of this classified "historic site", re-imagining it as the French farmhouse of their dreams.
In the potager, regenerative agricultural practices that have nurtured the land for generations are being revived to grow heirloom vegetables which form the foundation of our culinary offerings.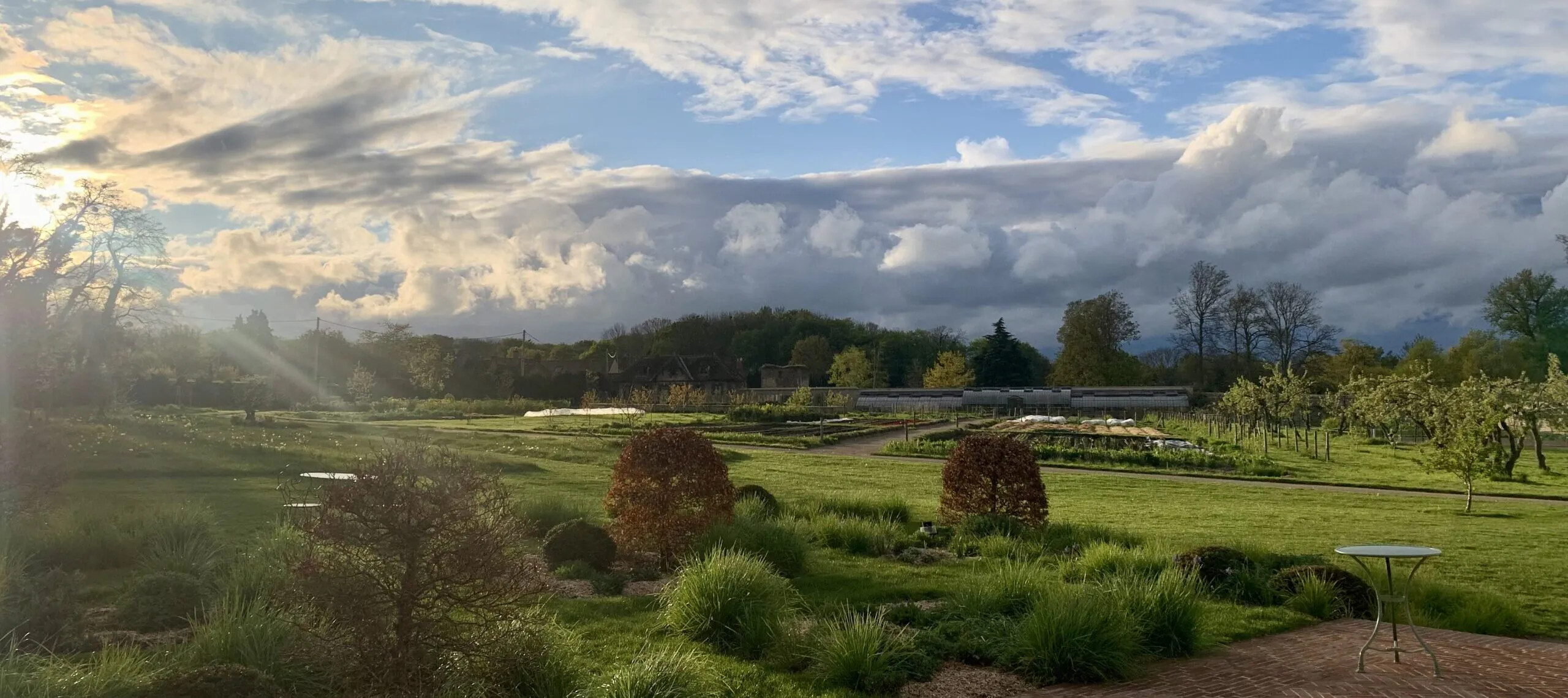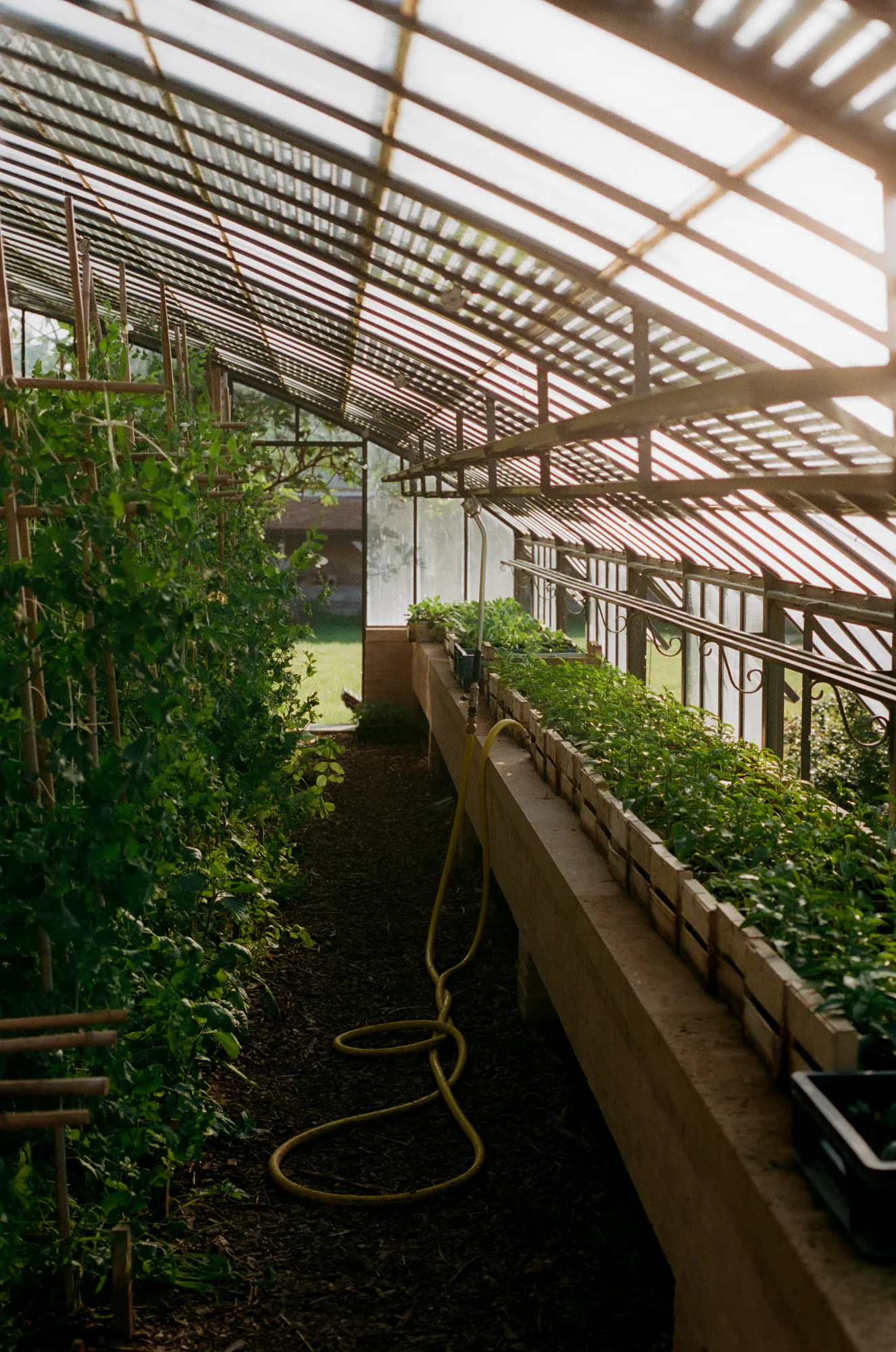 REGENERATIVE AGRICULTURE
From the dining room guests are greeted with panoramic views of the potager, the beating heart of our project, which brims with perennial vegetables, herbs and flowers, young and heirloom fruit trees graciously scattered throughout.
We began our journey in 2017. Inspired by the maraîchers of France as well as the regenerative agricultural movement, we set out to fulfill our vision of growing for "Le Doyenné". We planted the orchard and prepared the potager in the walled garden, the site of the estate's former historic potager that had laid dormant for the last 60 years.
We chose to eschew the modern practice of tilling in favour of gentle decomposition through the use of compost and mulch, capturing carbon and preserving the microbial life that had been nurtured for hundreds of years. To date, hundreds of fruit trees and shrubs have been planted as well as hundreds of varieties of heirloom vegetables and herbs under cultivation. In 2019, whilst the restaurant was under construction, we began to work with a handful of Paris' finest chefs to bring them the best the potager had to offer.
In choosing to pursue regenerative agriculture, our mission is to sequester carbon, grow nutritious and flavourful vegetables and leave our environment in a healthier state than we found it. We hope one day to be a model for others to choose a better agricultural practice, which we believe is paramount for our society and planet's future.
"The soil is the great connector of lives, the source and destination of all. It is the healer and restorer and resurrector, by which disease passes into health, age into youth, death into life. Without proper care for it we can have no community, because without proper care for it we can have no life."
Wendall Berry
Our Team
Shaun Barney Kelly

An Australian chef with 11 years experience, Shaun worked in Australia for a few years before moving to Europe and working at the famous St John restaurant in London, where he deepened his knowledge of British cuisine. In 2012, he moved to Paris and worked at Saturne before joining James Henry at Au Passage where he established a strong team and cemented the restaurant's reputation worldwide. After two years at Au Passage, Shaun then went to Yard, a sleepy neighbourhood bistro that he successfully repositioned into a Paris stalwart. He was then offered to take the helm as head chef at the Australian Embassy in Paris. Impassioned by getting back to nature and working towards making the industry more sustainable, Shaun is dedicated to the idea of cultivating heirloom vegetables, fruits and herbs of the highest quality for Le Doyenné guests.

James Henry

Australian-born and internationally raised, James's connection to food began in the family home. After flirting with different career choices, James took a plunge into professional kitchens in his early twenties, spending time in Byron Bay and Sumatra, before he decided to give vocation the attention it deserved and move to Melbourne to work for the maestro Andrew McConnell. Whilst most of his friends and colleagues looked to London for experience, James had his sights set on Paris, where shortly after arriving he went on to open and put beloved eatery, Au Passage, on the map, and subsequently his restaurant, Bones. The latter found fame as a raucous, good-time spot serving a hyper-seasonal fixed menu with a standing room only bar and a revolving blackboard menu. For the last five years, he has been working on the opening of this project, Le Doyenné.